Winning Soccer Totals with Live Betting
Live betting has become a bigger and bigger part of sports betting. You will get mixed reviews if you poll bettors and handicappers on the subject. Some use live betting as the biggest part of their portfolio, while others don't use it at all. Most fall somewhere in between and you can count us among that group. Today, our post focuses on the best opportunities we've found with live betting in The Beautiful Game: Totals (over/under).
Live betting on the sportsbook operators side is driven for the most part by algorithms. It's not possible to update live lines literally in real-time throughout every single game going at one time, so AI and machine learning models have to be used in order to attempt to keep the lines correct.
We've come to find over time 3 of the top ways we can find an edge playing the live markets when it comes to soccer totals. Let's dive in!
Opportunity 1: Live betting overs where the pregame line has lost it's value
Let's assume we like a game to go over 2.5 goals at -110. By the time game time approaches, let's say that line has inflated to 2.75 -115 and we didn't lock that better price earlier in the week. This happens a lot, right?! We could just take the worst of the number now and if the game lands on 3 or better, we will win. But if it lands on exactly 3 (a very strong key number) we only win half our bet and push the other half. That will lead to a huge difference over time in our profits!
Another option is to wait for the game to start and look to get the 2.5 at something closer to the -110 in the live betting market. In our experience, by about 10 minutes (10') into this game, if the score remains 0-0 (the vast majority of games do not see a goal in the first 10 minutes), we will usually see the Over at 2.5 -115 to -125. That's an approximately 25-35 cent move in about 10 minutes. We don't expect a goal to be scored in the first 10 minutes of the game, and by being just a little patient, we got back to the right number. Of course this isn't perfect, because sometimes there is a goal in the first 10 minutes... and in those cases, we just need to be ok missing out on this bet. The value we receive by waiting will outweigh those missed opportunities. And by the way, that early goal doesn't guarantee the over either! More on that in opportunity two.
Opportunity 2: On the Over pregame; Middle/Hedge Live
This is probably our favorite live betting opportunity in soccer. We play more overs than unders for ourselves and our VIP members. And there's a lot of times that the over gets off to a very good start! Let's assume for this example that we've bet that Over 2.5 -110 we liked from above. And we get a goal in the 15 minute (15') of the match. At most sportsbooks after they re-open this live total it will likely by at 3.5 juiced pretty neutrally (Side note: -115 each side is pretty common on the live markets; which in and of itself tells you that you need to be pretty efficient as the live bets take a 1.1% higher break even percentage than standard -110 lines).
We now have a good middle/hedge opportunity. If we take the Under 3.5 -115 live, we can now win both bets in the event the game lands on 3. And we have already talked about 3 being the most common total in soccer. Worst scenario, we know we cannot lose both bets. When employing a strategy like this, we will often bet half of the original stake on the middle/hedge. We've all bet on plenty of soccer matches that have seen a goal in the first 15 minutes and then dried up to finish 1-1, 2-0 or even stay 1-0. In fact, depending on who scores and what the scenario is, we can use that data to our advantage to know when this middle/hedge strategy has an even stronger +EV or when it might be -EV.
That's where having a soccer expert can help!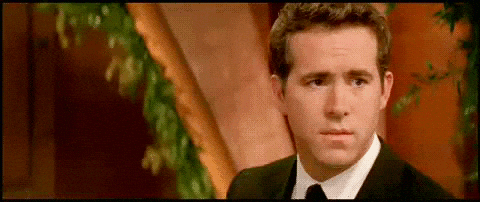 There's an even bigger opportunity that can arise if we are even more patient. This opportunity will present itself less often but can be even more fruitful when it does. Let's say after that first goal at 15' we wait to see if we can get a quick response from the opponent or a second goal from the same team by 30'. In the cases we do get that second goal before the half hour, we may get a 4.5 or at least a 4.25 total to bet under! Now we have 2 results (3 and 4 goals) where we can win both bets.
And let's break this down. If the pregame line was 2.5 -110 and in a 1-1 or 2-0 game after 30' we are getting a 4.5 live total, the sportsbook is now giving us the same 2.5 total we took for 90 minutes for 60 remaining minutes! It might sound overly simple, but again this is because those two early goals have caused the algorithm to give us a very strong value position to bet under in this scenario. I cannot tell you how many times we've employed this system and won both bets... it happens a lot. If we are able to get a 4.5 at relatively standard juice, we will likely bet the same unit size as the original bet or at least 3/4 of it (vs. half in the one goal middle above).
Opportunity 3: On the Under pregame; Middle/Hedge Live
This works exactly the same as Opportunity 2 but in reverse. Let's say we are on Under 3 -110 in a game. The game goes along perfectly for us with no score as halftime approaches. The line for a 1H with a game total of 3 is usually 1.25 and the 2H is usually 1.75. We won't very often look to middle/hedge inside the 1H as this line will often stay around 2 or 1.75 juiced over. And even at 1.75, we need 3 goals to fully win that bet (half the bet is on 1.5, half on 2) so there's not a big enough middle yet for us to pull the trigger.
But let's assume we escaped the 1H at 0-0. This is the exact scenario that just happened to us and members last Saturday on the Detroit-NYRB II game where we had Under 3 -132. We were able to find the 2H over at 1.25 +101! Remember, the pregame 2H total would have been 1.75 -110 or so. We are now getting more than a 0.5 goal of value and at a plus price! I immediately pulled the trigger for half of the original bet. Guess what? The game finished 2-0 and we cleaned up on both sides.
Summary: Live betting on Totals can provide great middle / hedge opportunities if we know what to look for and how to spot values.
See you at the cashier's window!
We are considering opening a Live Betting channel for our Platinum VIP customers on the biggest games each week, where we will discuss the game and offer Live betting advice for those who want it.
To inquire about joining SPC's VIP picks service for just $50, please contact us at one of the methods below.
Nate - SoccerPicksClub
Twitter: @Soccer_Winners
Instagram: @soccerpicksclub
Email: soccerpicksclub1@gmail.com